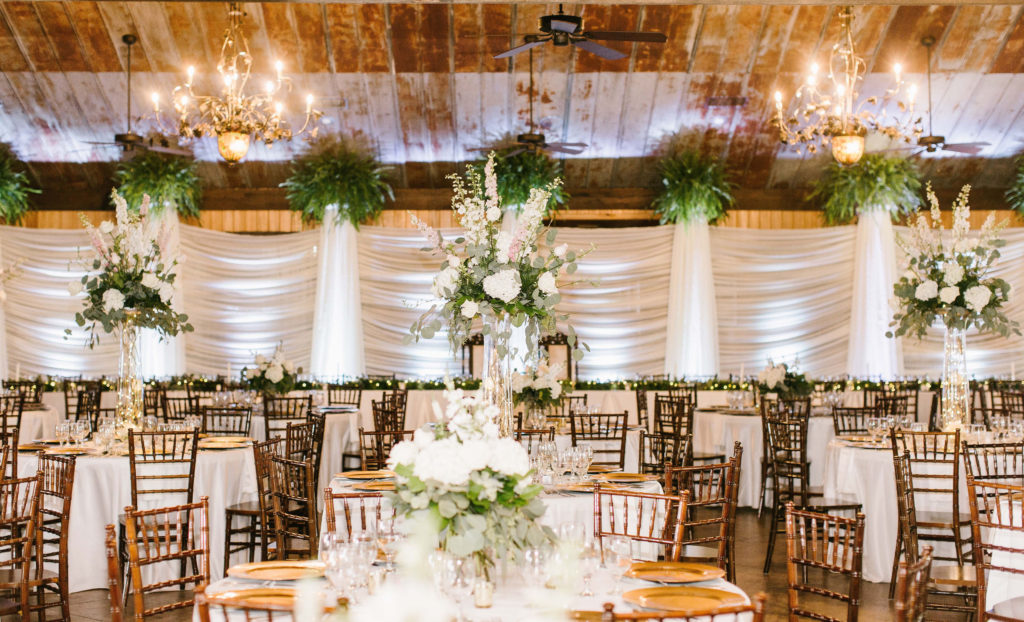 Weddings are more than a special occasion; they're a joyous and intimate celebration that is to last a lifetime. 
To ensure that your wedding celebration is all you want it to be, and more, The Flower Gallery provides brides with two services – event design throughout the South and stunning flower arrangements. 
The Flower Gallery is a business that you can trust. We have over 30 years of professional wedding and bridal experience. Whether it be bridal bouquets, bridesmaid's flowers, flower girls, venue flower decorations, reception flowers, cake flowers, or table-top centerpieces, The Flower Gallery can do it all. Therefore, please, do not hesitate to ask about our unusual flower varieties. We have resources all around the world that can get you the flowers you want for your special day. 
In addition to access to unusual fresh flower varieties, The Flower Gallery also offers the bride a talented designer and a personal, one-on-one relationship with an experienced event specialist that will assist the bride every step of the way.
So.. How does the process begin?
It all starts with the first consultation. Wedding consultations are held at our floral shop located in historic downtown Valdosta, GA. 
During the first consultation, we work closely with the bride to understand the flowers she would like to have, the color scheme she and the groom have selected, and the overall theme the couple would like to achieve. 
When the bride meets with our floral designer, she will quickly note that our designer is a careful and attentive listener. Once the bride has shared her vision and the venue details with our designer, the real magic begins. Brides are always stunned by the level of expertise our floral designers provide interpreting their vision and making helpful suggestions along the way.
One thing we always ask our brides to do before coming in for their consultation is to look through bridal magazines or wedding publications for ideas. If there is something that they see and like, we encourage the bride to bring the images with her. By having these images, we will be able to easily produce the desired look. It would also make it easier for the designer to understand what the bride would want exactly. Remember, we will design and create anything you wish, so brides, please feel free to start clipping. 
After the first consultation, we can stay in touch via email where you can send us your ideas, pictures, and designs at any time. Or, if you'd prefer, you are more than welcomed to visit us. 
When designing a wedding, The Flower Gallery recognizes the importance of cost and value for our clients. Whether your wedding is a large event, or a private and intimate one, we specialize in creative designs that can meet your budgetary needs, while providing excellent quality.  
Even if you have a modest budget, please don't let that deter you from coming in for a free wedding consultation. Our team of acclaimed designers can help you create the perfect florals and decor for your wedding. 
Please take a look at our photo gallery and contact us for a consultation today!